Linda Hershman, LMFT is the founder of Couples and Family Wellness Center.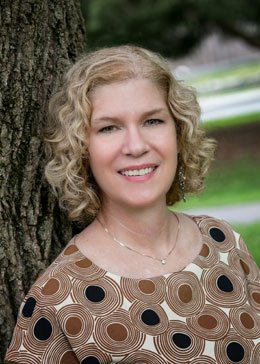 Do you want to work with a counselor who has seen it all? I have been practicing therapy since 1995. I'm a Licensed Marriage and Family Therapist in Pennsylvania and New Jersey. Certifications include Discernment Counseling, a brief form of counseling to help couples decide whether they want to work on their relationship or move toward divorce, and EMDR, an approved trauma therapy.
Why You Might Want to Work With Me
I work with couples at all stages of the relationship:
You want to make sure you've dealt with the important questions before you move in together or marry.
You've been together for some time, and keep having the same fights over and over.
You wonder whether the relationship can be repaired after an affair.
You can't decide whether to stay in the relationship or split up.
You've been together for a long time and question whether there is something more out there for you.
You've decided to divorce, and would like help with communication and co-parenting.
I work with individual adults who can picture a more fulfilling life, but not the path to get there:
Low self-esteem and lack of confidence hold you back.
Your relationships are disappointing, or you can't seem to maintain relationships.
You'd like tools to manage anxiety, depression, ADHD, and mood disorders,.
Substance use has been a problem in your life.
You want to resolve trauma, once and for all.
Supervision
As  an Approved Supervisor with the American Association of Marriage and Family Therapists (AAMFT), my passion is to foster the professional and personal growth of the next generation of counselors. I provide supervision toward licensure and for those wishing to earn the Approved Supervisor designation.
If you are looking for a supervisor who utilizes a trauma-informed, systemic perspective, contact me to schedule a meeting to discuss your career vision.
Are you trained in EMDR at the basic level and wish to become certified or expand your knowledge? I am an EMDRIA-approved consultant with training in many protocols, including Internal Family Systems-informed EMDR, chronic pain, addictions and peak performance.
Speaking and Writing
Are you interested in scheduling a workshop or corporate training? I'm available to present on a number of mental health and relationship topics. I love to speak to the public, and have extensive experience giving talks and workshops for mental health professionals and the community.
On a Personal Note…
I have a unique understanding, gained by personal experience, of the challenges of parenting special needs children, living with genetic and autoimmune disorders, and blended families.